A Brief History of Rochester Welding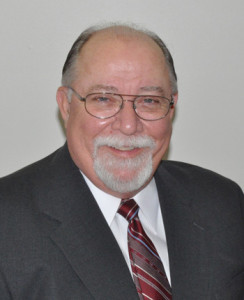 Thomas G. Sears and Bradley Mclean were the original co-founders of Rochester Welding in 1976.  Sadly, Brad Mclean passed away in 2012 at the age of 58.  The company has won many satisfied customers and has earned notable supplier awards. And through it all, Tom's basic business belief – that his company could simply do the job better than the competition – has been Rochester Welding's driving force.
Rochester Welding's 50+ employees now work out of an extensively equipped manufacturing facility nearly 80,000 square feet in size. The company's capabilities have expanded from contract welding projects to full-scale custom metal fabrication services. The company's customers today represent a wide range of industries.
Throughout Rochester Welding's history, the company has maintained a distinct family feeling. Tom's wife Diane is the company's Secretary Treasurer. One of their four daughters, Stephanie Marracco, is the company's Vice President of Sales and Customer Relations. Two other daughters – Amanda Latvis (Program Manager) and Rachael VanDyke (Office/Account Manager) – have joined the company in recent years. Other key employees have been with Rochester Welding for many years, even decades.
Determination to Grow
Tom Sears was drawn to metalworking at a young age. While in high school, he began work for Meyers Industries, an aluminum boat manufacturer in Tom's hometown of Tecumseh, Michigan. Meyers Industries produced about 15 models of v-bottom and flat-bottom rowboats and powerboats. Tom was lead welder on V-bottom boats for three years.
In college at Western Michigan University, Tom had a roommate whose family owned and operated Target Fabricating, a custom metal manufacturer. Tom joined that company in 1970, even before graduating. There he gained experience that would prove invaluable when he embarked on his own metalworking business a half-dozen years later.
Since Rochester Welding's founding, the company has steadily added equipment, people, and capabilities while building a strong corporate structure. In 1981, the company's increasing workload required an upgrade from its original 2,000 square feet of working space to a facility nearly four times as large. Then followed a move to a 24,500-square-foot facility in 1988. In 2012, Rochester Welding moved to its current state-of-the-art facility in Oxford, Michigan.
Quality Is Key
All through this history, Rochester Welding has successfully delivered on customers' most critical metalworking projects in steel, armor, aluminum, and stainless steel. This has enabled the company to grow from a tight focus on metal assembly to complete custom metal fabrication services.
As Tom Sears notes, "We seem to have a knack for being able to analyze the customer's need and figure things out." This, plus the company's exceptional attention to detail, has led to a specialty in U.S. defense work. For example, in the 1980s, Rochester Welding was proud to be entrusted with producing fabricated parts for the M1A1 Abrams tank. In the 1990s, the company produced parts for the main battle tank for the U.S. Army and U.S. Marine Corps, and built airtight AIM-7 missile containers for the U.S. Navy.
Currently Rochester Welding is manufacturing projects for these industries: U.S. defense, energy, rail transportation, medical, machining, entertainment, commercial, plastics support equipment, and more.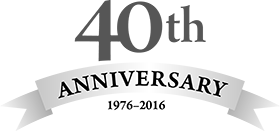 In all projects, quality is key. Regardless of the customer's particular industry or specific need, Rochester Welding has consistently driven to maintain the highest standards of quality. Tom Sears puts it best: "When you can afford nothing but the best in custom metal fabrication work, that's when you'll want to rely on Rochester Welding."