Thomas G. Sears, Founder and Chairman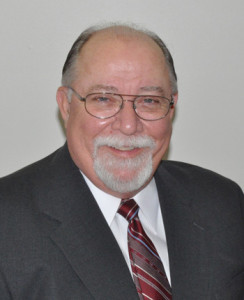 Tom Sears was born in Wyandotte, Michigan and grew up in nearby Dearborn until age 13. His family then moved to a small farm in Tecumseh, Michigan. In winter months Tom earned spending money bagging potatoes for the farmer across the street. At 16 he began working nights for Meyers Industries, an aluminum rowboat and powerboat manufacturer, loading boats on trucks for shipment. Tom graduated from Tecumseh High School in 1968. He then attended Western Michigan University, earning a B.S. degree in industrial education in 1974.
While at WMU, during summer and holiday breaks, Tom worked in a metal fabrication business, owned by the family of a college acquaintance. Tom eventually became a stockholder in the company. He then taught at Utica High School from 1975 to 1977. The experience that Tom gained from all of these opportunities helped him found Rochester Welding in 1976.
Tom engages family life with his wife of over 40 years, Diane, who has worked by his side from Rochester Welding's beginning. Tom and Diane have four daughters (all college graduates), nine grandchildren, and two step-grandchildren. Currently their second daughter Stephanie Marracco is Rochester Welding's Vice President of Sales & Customer Relations.  Third daughter Rachael VanDyke works in Accounting, and fourth daughter Amanda Latvis is the Production Scheduler. Click here to learn more about  Rochester Welding's history.
Roe Myung, Vice President and Chief Operating Officer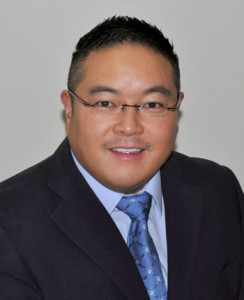 Roe Myung oversees Rochester Welding's business performance to help ensure financial strength and strategic growth. He particularly focuses on creating value – for customers as well as all company stakeholders – by improving productivity and competitiveness.
Roe was raised by immigrant parents. He started in the manufacturing industry as an engineering intern during his undergraduate years at the University of Michigan (B.S.M.E.). By the time Roe joined Rochester Welding in 2011, he had extensive background in business ownership and management in various fields: LED technology, after-market car components, a car dealership, and engineering consulting. Roe's experience in the metalworking industry now totals over 25 years.
Roe has felt like family since day one at Rochester Welding. He says, "I'm very proud of the hard work each employee brings to the table. We have "A" players, and that's what makes our company excellent."
Roe is a member of the Society of Manufacturing Engineers (SME) and the American Welding Society (AWS). He is certified in MRP/ERP systems, Six Sigma (DMAIC process), lean manufacturing, APICS, and quality systems (ISO 9001, TS 16949).
Roe resides in Birmingham, Michigan with his wife, Attorney at Law, and their two children. In Roe's spare time, he likes to take things apart and fix anything that's broken – especially cars. Every week, Roe donates his skills and time to fix cars for under-privileged families. He also holds Black Belts in Hap Ki Do and Tae Kwon Do.
Stephanie Marracco, Vice President of Sales and Customer Relations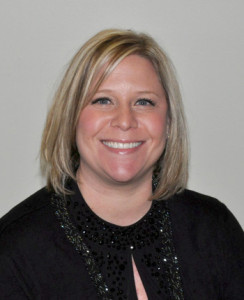 Stephanie Marracco began working for Rochester Welding – in summers, washing and prepping parts – at the ripe old age of 14. Gradually she took on more responsibilities at the company, so that by the age of 18, she was familiar with most floor operations.
Stephanie continued to work part-time at Rochester Welding, in a secretarial role, while in college. She earned a B.S. degree in business administration and management from Northwood University in 2004. Then, after three years with other companies, Stephanie returned to Rochester Welding, where her responsibilities have steadily grown to include overseeing project estimating, scheduling, program management, and sales.
Today Stephanie works hard to continue the strong family tradition at Rochester Welding. "I see the legacy my father created here," she says, "and I take pride in carrying on the values he instilled in us. We work hard, and we take care of each other. It's a great team." Stephanie today resides in Dryden, Michigan – in her childhood home, which she bought from her parents – with her husband and their two boys.